Hi! I'm Mariana, a child and teen clinical psychologist. In addition to this, I'm a play therapist in training, writer, public speaker, and educator. Read more about my story here.
About Me
Then
I received my degree as a psychologist (2012) and specialization in Child and Adolescent Clinical Psychology (2018) from Universidad Católica Santa María la Antigua (USMA) in Panama.
My story as a psychologist starts in 2012, when I worked as a psychology assistant, where I learned the art of assessment, diagnosis, and designing psychotherapeutic treatment for children and teenagers. I also worked closely with parents, to help them unlock their tools to raise emotionally healthier children.
After almost three wonderful learning years, I ventured into the world of educational psychology. I worked at the International School of Panama (ISP) as middle school's learning support specialist. During my time here, I worked with pre-teens in both ends of the spectrum: with learning difficulties, as well as those with enrichment possibilities.
My passion for psychology and education came together when I worked as an Adjunct Professor of Psychology for my alma mater. I've also worked in the private practice offering psycho-educational assessments, as well as therapy to children, teens, and parents.
Now
I currently write for a variety of online publications which include Psychology Today, Psych Central, Tonic by VICE, Ravishly, Hello Giggles, among others. I specialize in a wide range of themes and topics which include: mental health, parenting, and feminism - usually, crafting pieces where all of these meet.
In addition to this, I develop workshops, seminars, and talks for parents and schools about a variety of topics of child and teen psychology.
Read my articles
I write about a variety of topics which include:
For my full writing portfolio, click here.
Media
Here are some of the articles, podcasts and interviews I've contributed for.
What is Fobo? Fear of Being Offline
Brandi Neal for Bustle Oct. 15, 2018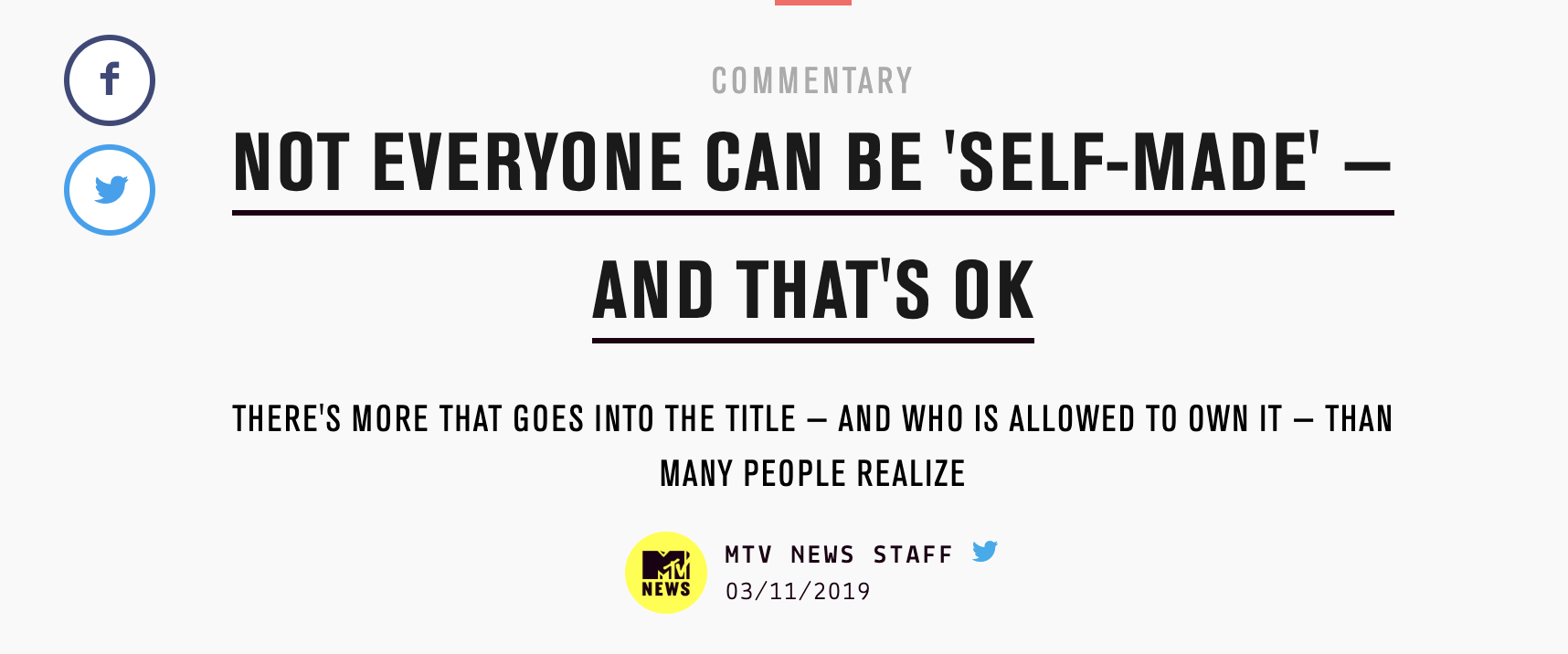 Not Everyone Can Be "Self-Made" –And That's Okay
Written by Kristen Adaway for MTV News
If you'd like to interview me or talk to me, send me an e-mail here.